Open University's Knowledge Media Institute Seminars/Workshops
13 July 2011: Mapping the Deeper Learning Literature using Cohere [discussion page] [Cohere database]
Helen Jelfs (OLnet Fellow, Open University, & Grad. School Educ., Univ. Bristol)
(with demos from Simon Buckingham Shum & Anna De Liddo)
Abstract: In this talk I will be presenting some aspects of the process of mapping 'Deeper Learning' literature using Cohere. 'Deeper Learning' focuses on the dispositions and skills of learning how to learn and enquiry-based learning, two of the most fundamental concepts for learner engagement. These dispositions and skills are at the heart of the 21st Century education – and are key to preparing "K-Life" learners (i.e. from early school days, to the current workforce, and beyond) to cope with dilemmas and levels of complexity that will make unprecedented demands on them intellectually, emotionally, and socially. Doing a literature review is a common and well understood task, so understanding how Cohere adds, or might add value – or even change the process is worthwhile. I will illustrate the process, comment on some of the difficulties I have encountered in using Cohere, and suggest some ideas for improvements.
8 June 2011: Making Representations Matter [replay webinar]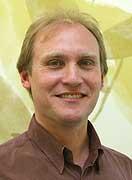 Al Selvin
Central to humans' ability to cope with change and complexity is our development of tools to augment our limited attention and memory with external representations. What is the art, craft, engineering and science of using such representations well, in particular to support collective sensemaking? A long term research programme at KMI has been not only to develop useful visual mapping tools — which scaffold the kinds of deep learning and authentic enquiry approaches developed at Bristol — but to go beyond software development and usability evaluation, and articulate the practices that make them effective.
Abstract: In this talk I will describe the research leading up to my doctoral thesis. The thesis develops and applies a method to analyze, characterize, and compare instances of participatory representational practice in such a way as to highlight experiential aspects such as aesthetics, narrative, improvisation, sensemaking, and ethics. It extends taxonomies of such practices found in related research, and contributes to a critique of techno-rationalist approaches to studying professional practice. The thesis examines how practitioners make participatory visual representations (pictures, diagrams, knowledge maps) coherent, engaging and useful. It studies how fourteen practitioners using a visual hypermedia tool engaged participants with the hypermedia representations, and the ways they made the representations matter to the participants. It focuses on the sensemaking challenges that the practitioners encountered in their sessions, and on the ways that the form they gave the visual representations (aesthetics) related to the service they were trying to provide to their participants. The thesis places these concerns in context of other kinds of facilitative and mediation practices as well as research on reflective practice, aesthetic experience, critical HCI, and participatory design. I will also discuss of two proof of concept workshop sessions in which practitioners and researchers applied the constructs from the research to their own practice.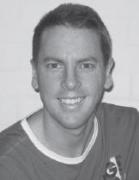 24th February 2011: Beyond Best Practices: Reflections on how IBIS and Compendium fit into collaborative project delivery [replay webinar]
Paul Culmsee
Seven Sigma have been successfully using IBIS, Compendium and Dialogue Mapping as a core part of our practice for several years in combination with other collaborative project delivery tools and techniques. More recently, Seven Sigma's Paul Culmsee, along with Kailash Awati have been writing a book that lifts the lid off the often misguided notion of best practices. Visualising problems are given considerable coverage. However the book is not just about hypermedia or dialogue mapping exclusively and incorporates many other ideas, patterns and practices. This talk will cover some of these areas and provide a real-world, in the trenches view of complex project solving in different disciplines and industries and how IBIS has been utilised.