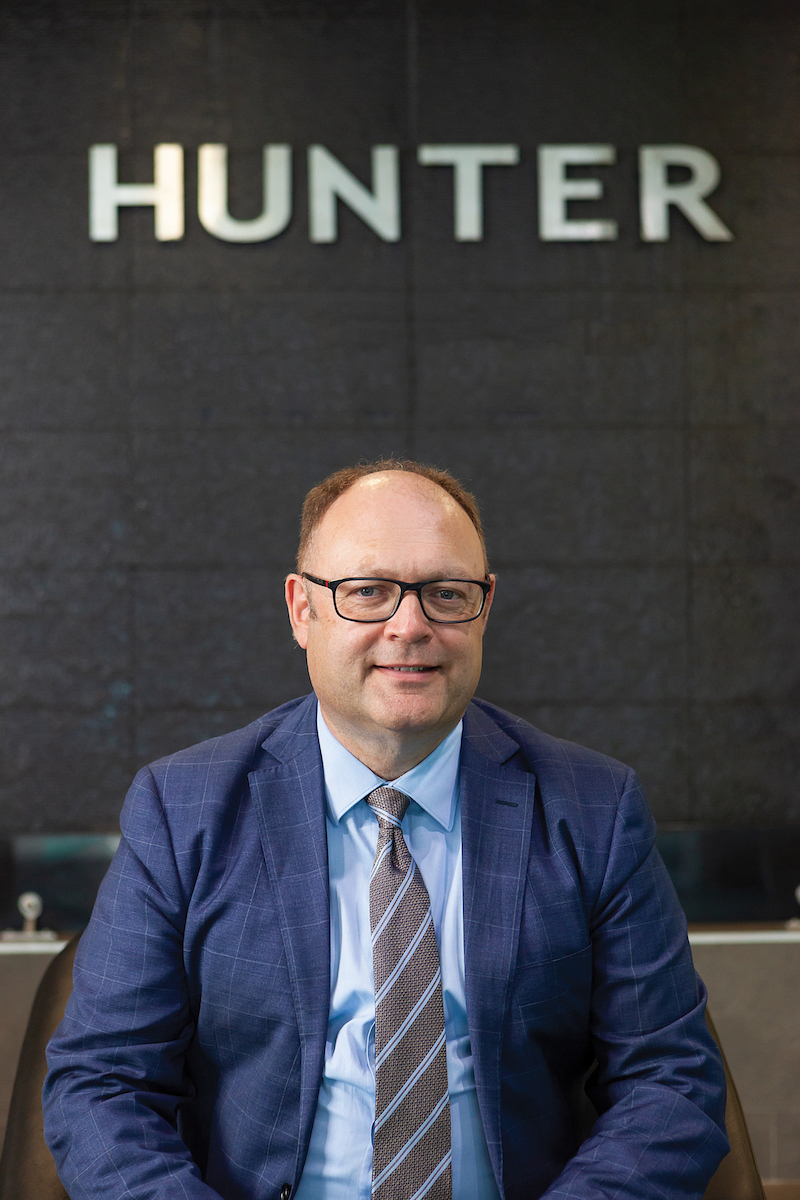 By engaging with customers to understand how we can learn together to create a more sustainable water future, rather than by telling customers what the 'water-wise rules' are, the early indications are that enough customers are changing their water use behaviour.
Dr Jim Bentley is sprinkling his customers with love in a new campaign to save water, encouraging residents of Newcastle and the Hunter region to think twice before turning on the tap. Hunter Water has challenged the traditional ways of thinking for infrastructure providers and monopoly utility businesses. This has opened up more adaptive, incremental and innovative opportunities as we now value 'keeping our options open' overbuilding certainty too soon. As a result, Hunter Water has reduced the volume of water loss from their system by nearly 20% in a little over two years and embarked on a range of initiatives and engagement approaches with our community under the Love Water banner.
Here Jim describes the changes at Hunter Water to The CEO Magazine
Jim: One of the most exciting things has been to understand how we could become a learning organisation. We wanted to change the relationship we have with our customers and bring about a different kind of water future, and apply those principles to our messaging in terms of how we use water.
A lot of utilities in Australia talk about water-wise rules and how you must comply with them. So, I looked at hope and optimism,belonging, curiosity, creativity, and realised that telling people what to do all the time doesn't tick any of those boxes. I told our marketing team to go away and come back with the outline of a campaign around people's water behaviour without mentioning rules.
"I told our marketing team to go away and come back with the outline of a campaign around people's water behaviour without mentioning rules."
What was the result?
The result was going from Water Wise Rules to Love Water, a brand we use for events and sponsorship. It's two blue water droplets in the shape of a heart, which sounds very twee but fundamentally is a signal to us, our community and customers that we're all in this together.
The kind of events we sponsor now are very different. Rather than sponsoring big macho things like the rugby league, we sponsor Music in the Podium at Lake Macquarie, where thousands of people from the community enjoy light music by a beautiful lake.
It's very different, less about strength and robustness and more about togetherness and belonging.
The relationship we have with those stakeholders and partners has been transformational, while the message to our community is that we're not here to tell you what to do, but we're here to learn and build with you.
It's been amazing how this has taken off throughout our organisation in each department.
If it was just a piece of marketing it would be a bit naff, but this is the very essence of how we are working with people under the Love Water banner, which all links back to those learning power principles.
What is the best piece of advice you have been given or heard?
To help people connect with purpose. At an organisational level, spending time understanding and communicating what we're here for and why it matters has always paid off for me. And at an individual level, working with colleagues to help them identify their purpose and values, and how these align with the organisation's purpose, has often proved to be very powerful.

https://www.theceomagazine.com/executive-interviews/utilities-energy/dr-jim-bentley-2/